The Difference

Increasing Cash Flow: Payments made through CompuWerx's payment platform are deposited to your bank account within 12 hours.

Multi Device and Mobile Responsiveness: More than 40% of payors prefer to use their phone or tablet. Our intuitive, easy-to-use mobile responsive platform has been recognized as one of the best payment experiences.

Savings Without Obligation: No Contract or Termination fee; No Annual Fee; No PCI Compliance Fee; Low Processing Fee for both Credit / Debit Cards and eChecks.

Our People: Outstanding customer services and free training; Your own account manager - Fast & personal services; We are your payors first line of support.

Our Security:  We have built our platform to meet the highest standards of security. We do not store any sensitive data, but rather tokenize it to protect payment information.

Free Marketing and Promotional Materials to Guide Your Payor Through the Payment Process.

Payors Reward Program.
Payment Options Offered
Online Portal
Credit Card: One-time & Recurring Payments
eCheck/ACH/Auto-Draft: one-time/recurring/post-dated
eStatement, eBill, Online Documents
QuickPay & Quick eInvoice without having to login
ACH/eCheck
Offload the burden and liability of processing your own ACHs in-house
Mobile
Pay by Text
QuickPay without having to login
Walk-in & Ancillary Payments/Over the Counter
QuickPay in Office
Deposits & Application Fees
eInvoicing on the spot (one-time/recurring/post-dated)
Families' Payment Experience
Supports self-management from any device. Payors have full overview of their account & the complete tool set to manage their own payment preferences, reducing the resource drain on school administrators.
Easy, Intuitive Options For:
eCheck (ACH)
Credit/Debit Card
One-time/Recurring payments (one of multiple scheduling options)
View all bills and documents from one place
Save multiple payment profiles
Link multiple students/accounts to one payment profile
Quick Payment Tools for walk-ins and ancillary fees
Highly integrated with various accounting platforms
Payors' Experience
Pay on any Device: Desktop, Laptop, Tablet, Smart Phone, etc
Payor has full Overview of Account and Complete Tool set to Manage Payment Methods, Create and Edit AutoPays and more.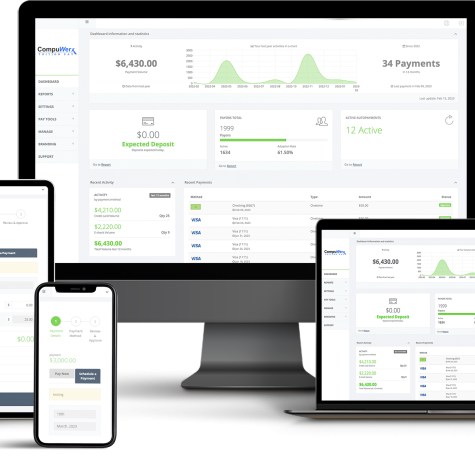 Payors' Login Page
Login with your own account, Facebook or Google account
Register
Make a QuickPay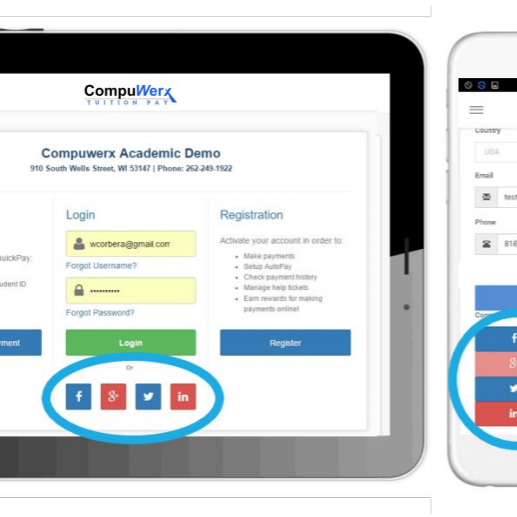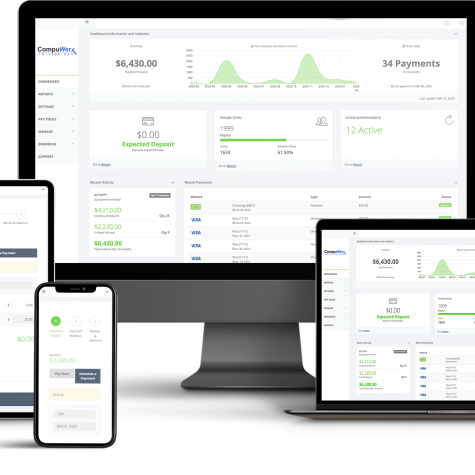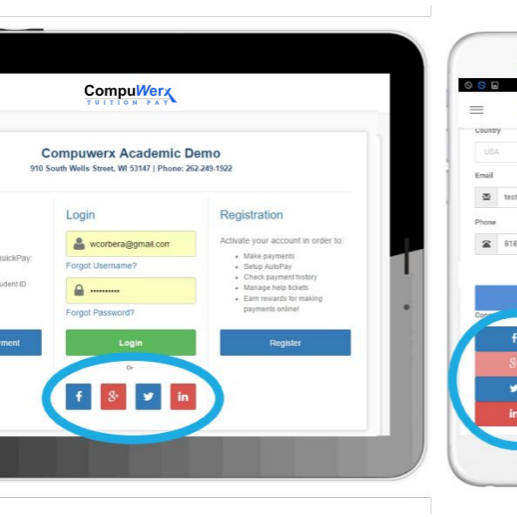 Payors' Payment Portal
Fully Responsive across All Devices: Laptop, Mobile, Tablet and In Person
Unlimited Payment Categories: School can create and manage as many payment categories for families as necessary.
Setup Payment Plans with Auto Payments
Manage Payor Payment Methods
Review and Download Payment History
Customization Support & Help Content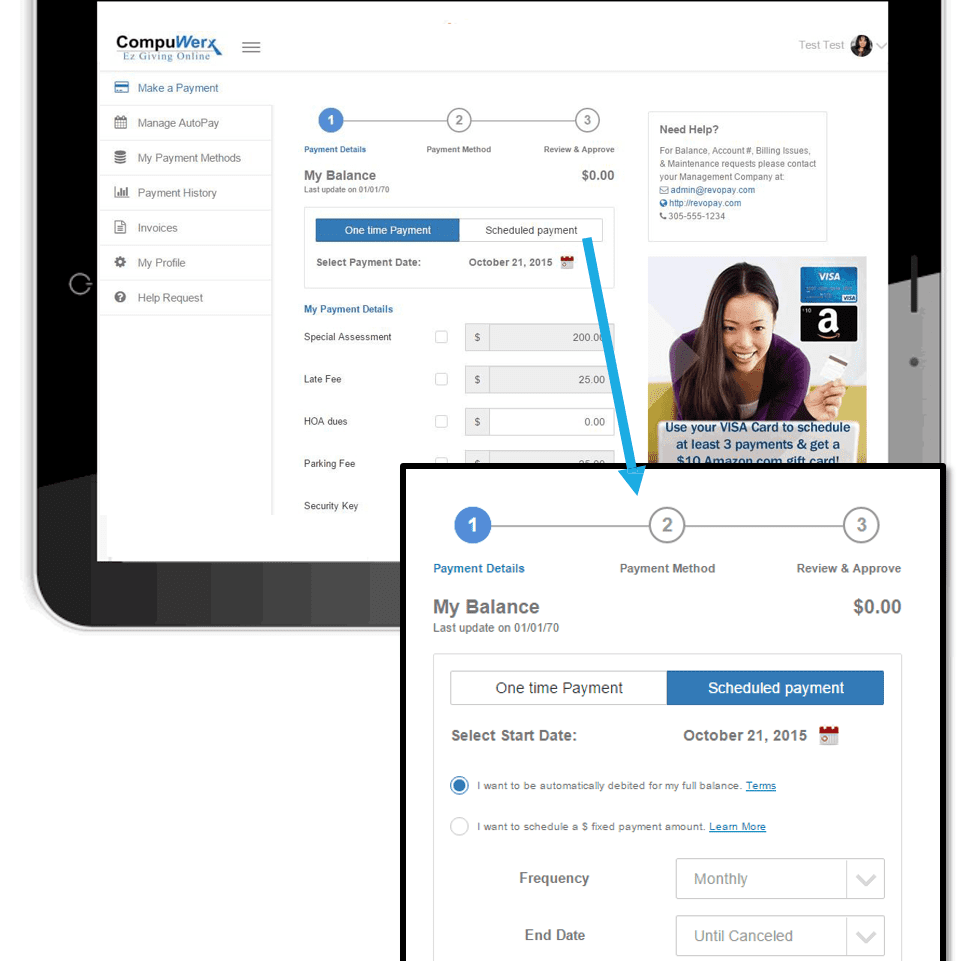 Payors' QuickPay Option
Make an Payment with eCheck, Credit / Debit Card Payment without logging in
Make an One time Payment or Schedule an Auto Payment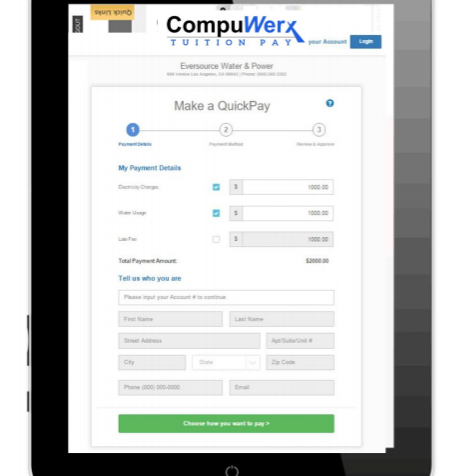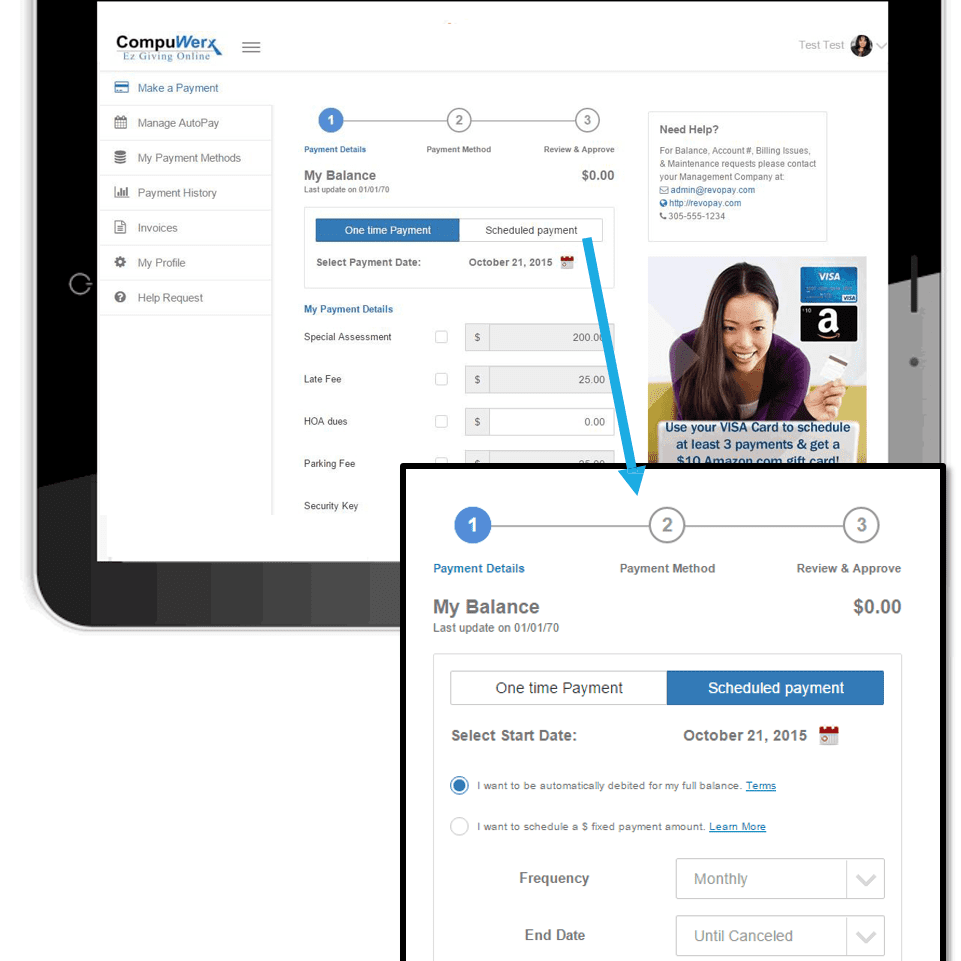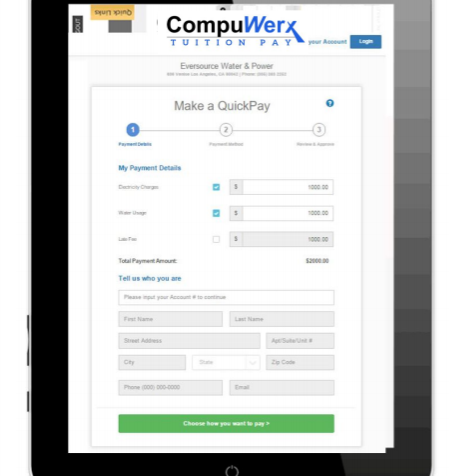 Payment Tools
Beyond the ability to simply and securely accept electronic payments, Compuwerx's Pay Tools allow you to accept payments in any form, send invoices and distribute outbound ACH payments.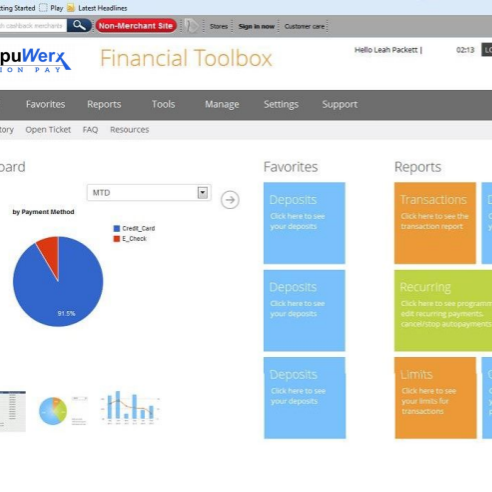 Customized Reporting
View a variety of reports which are searchable by multiple variables.  Then download or sync them with your accounting system with just a few clicks.  We make it simple.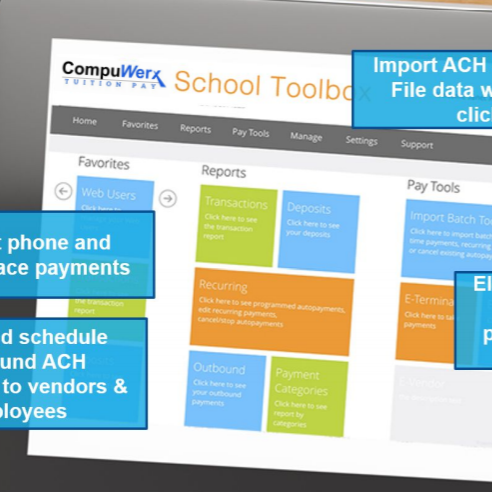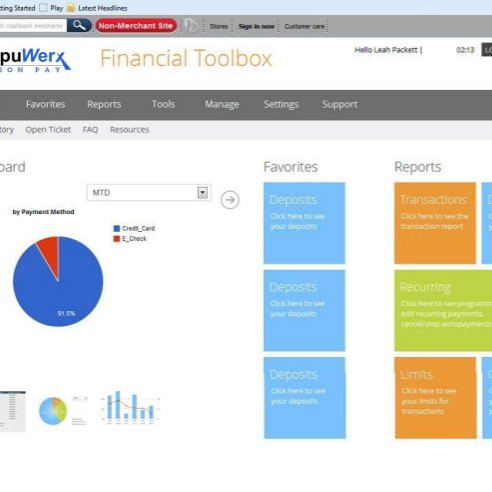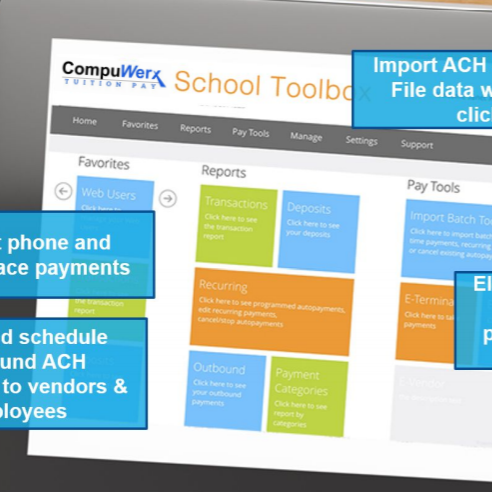 Transaction Reports
Complete transaction-level detail for every student payment including status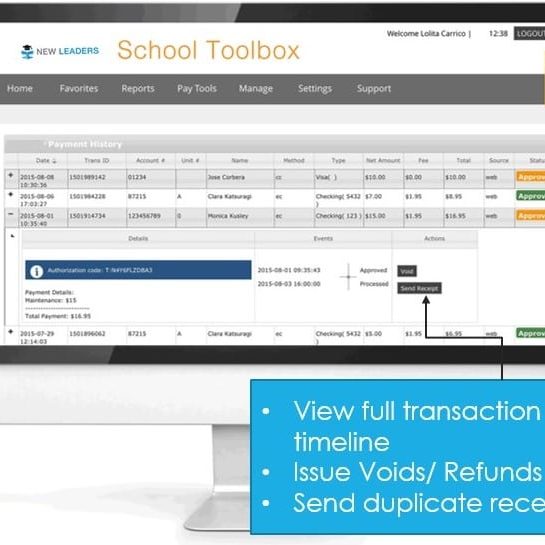 Deposit Report
Includes transaction-level detail for all deposits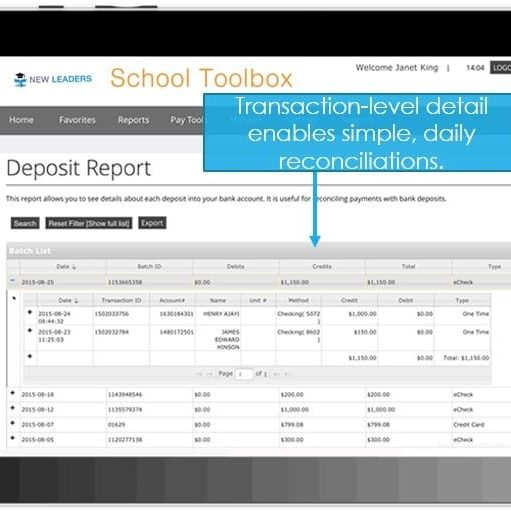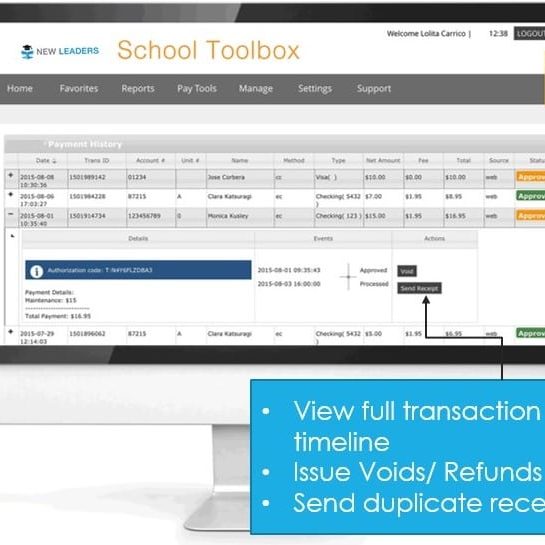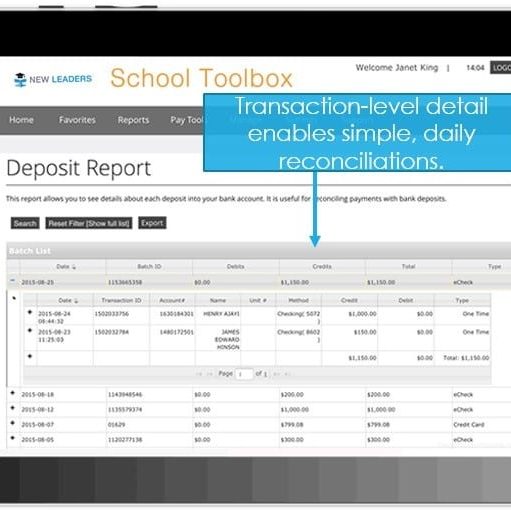 Student Management
Import, add, edit and delete students
Load account balance, status, and other profile information automatically through CompuWerx's deep integration rails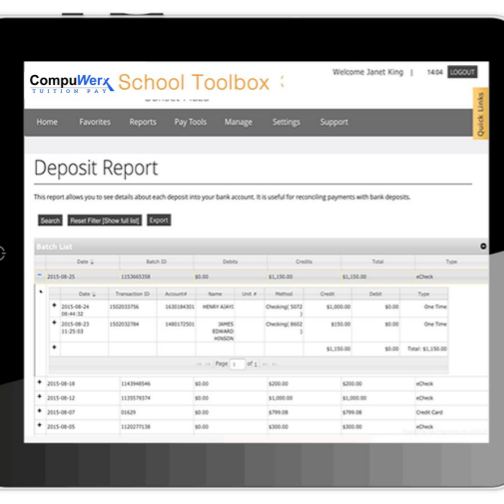 eTerminal
Accept payments over the phone or in-person with our virtual terminal
Transactions are recorded in real-time
Ability to setup one time payment, recurring payments and payment plans for the payor from the same screen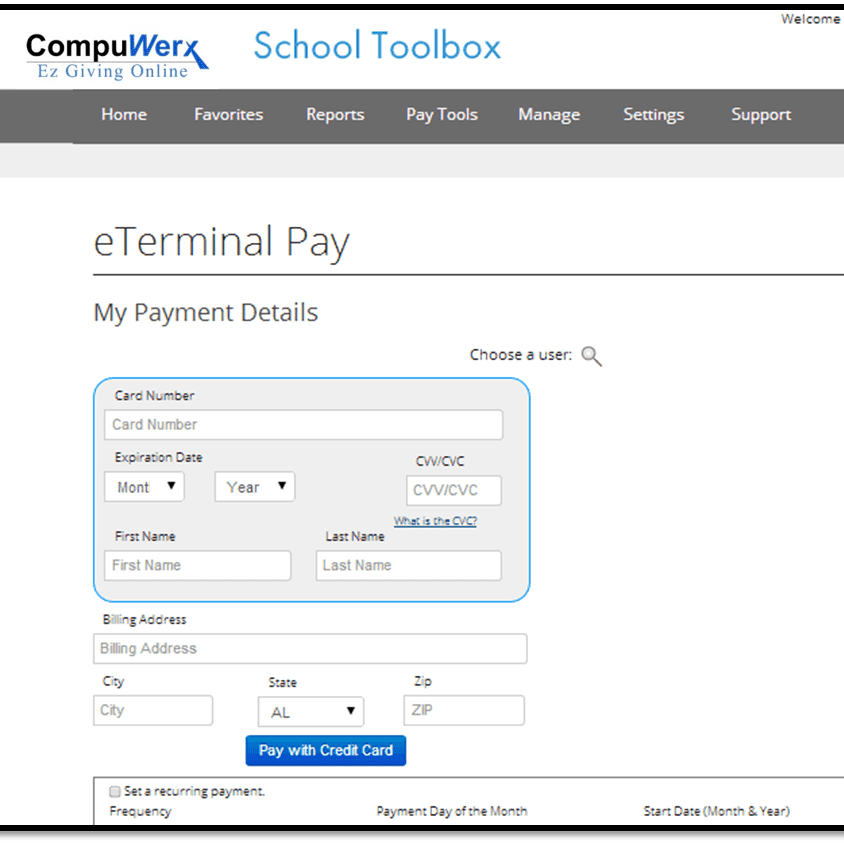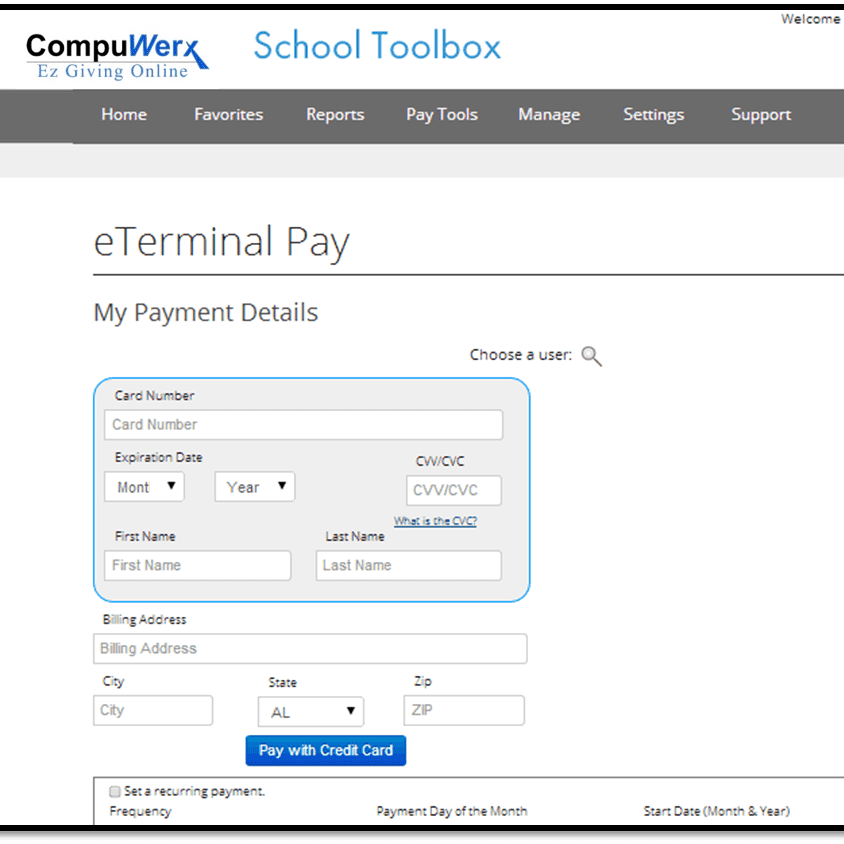 eInvoicing
Send electronic Invoices to payors with direct links to remit payment
Save time & costs associated with paper invoicing and get paid faster. Feature Include:

Set recurring invoices for any time increment
Create identical invoice for multiple recipients
Include attachments of any file type
Customize notes
Dynamic discounts
Invoice reminder before invoice is due