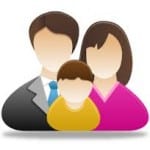 1. Announcement of School's New Online Tuition Payment/Donation System – Post it on school website or Letter to Parents
2. Sample Letter to Parents About Online Tuition Payment

3.  Instruction Letter to Parents On How to Use the New Online Tuition Payment System
4.  Parents Payment Portal Tutorial Video
5.  Online Payment Promotional Banner for School Website (free to download it and use on school website)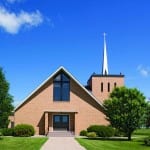 1.  How to Promote Online Giving
     2.  Sunday Bulletin Announcements
      3.  Website Announcement About Online Giving

      5.  Online Donation Promotional Video
      6.  Donor Portal Tutorial Video
      7.   Online Giving Promotional Banner for Church Website (free to download it and use on church website)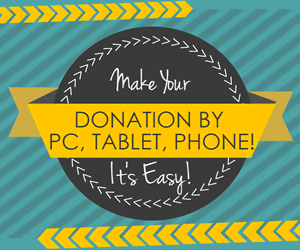 We have had an extremely positive experience with the professionalism and dedicated services from CompuWerx and more specifically, our two representatives.  They have been responsive to all of our requests and were instrumental in the smooth transition we experienced.  From a business standpoint, we are now able to offer an online payment option to our families and have not only improved our work flow efficiency, but have also realized a significant reduction in our credit card processing fees. We look forward to continuing to work with CompuWerx to maximize the benefits of the work that they do.
Terry Corcoran
As Director of Development, I have been very satisfied with services provided by Compuwerx. Their secure, user friendly online giving services have provided our donors the opportunity to choose online giving options that include both onetime and recurred billing, enabling them to choose a giving level that best fits their personal circumstances."
Maryanne Bero
Since transitioning to CompuWerx, we are now able to offer our parents the option of paying tuition online via our school website.  The program was customized to follow our three payment schedules and the payment due dates.  As a result, I have saved a significant amount of time with the online tuition and fee payment using credit card, echecks via CompuWerx.  Our transactions were also reduced.  Additionally, CompuWerx has gone above and beyond my expectations and offers exceptional customer care.  I am looking forward to work with them in the future in a fundraising and online donations aspect for our school.
Linda Fregeau
In this age of modern technology we are finding a demand for new and innovative ways to serve our congregations.  Many of our pastors are reporting an increase in giving and a rise in consistency of giving among those who are using Compuwerx's Online Giving Program.  Compuwerx has wealth of experience and excellent reference the council and I have decided this is a good company for our region's Online Giving needs.  CompuWerx comes highly recommended and have a very competitive rate and reliable Online Giving Program."
Bishop Ron Martin